Dear rioters, neighbours and God,
To prepare for civil unrest and This Art Fair you could have taken the wonderful opportunity to participate in This Art Gym during August. Pip Passchier and I helped many to find a balance between body and mind, between boxing gloves and gouache, and between balance beam and paint brush
At This Art Fair, following immediately on This Art Gym, childhood idol Maxim Hartman bought one of my embroideries!

Good news: the Buurtplaatjes have been such a success that the project will be expanded to include all of the districts of Schiedam! Dutch media coverage of the Schiedam-Oost pilot can be found here (de Volkskrant) and here (het Jeugdjournaal). Those of you who live in Schiedam can apply here, and those who live elsewhere should move to Schiedam.
Remaining humble isn't easy when you have such a successful business that a statue is erected in your honour. The work was commissioned by RORO Buiten, an organization that places public art in Rotterdam. You can admire me until October 2022 on the Bergselaan-Bieslandstraat crossing.


Some five weeks ago, I gave a workshop on creative problem solving for The Meetings Show at ExCel London. The view from the boat was wonderful, because I could almost see the bottom of the sea.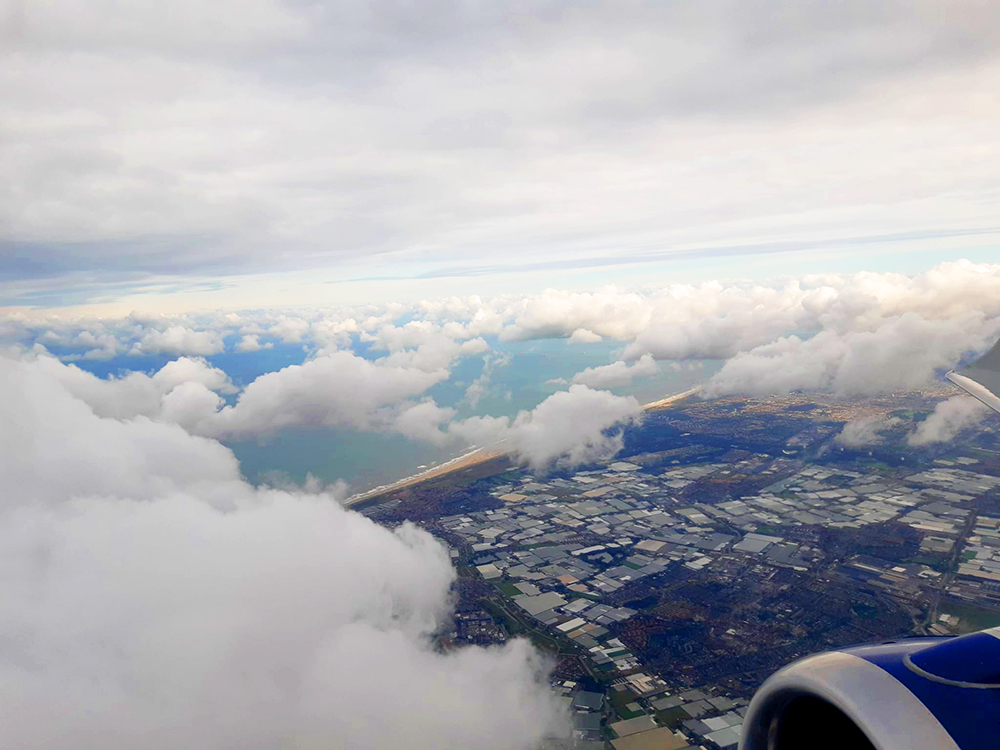 Then I thought: what kinds of things are happening there right now? Are the fish happy? Do they have affordable housing? Are they in love or are they polarized on political issues? Together with Villa Zebra I will be making a Zeebodemjournaal (News from the bottom of the sea). The workshops run until January 1!


Last summer I inhabited the Vondelpark in Amsterdam as Kabouter Bierblik (Gnome Beercan). Together with passersby, I painted pointed hats and did yoga. I also went swimming a lot, with my hat on.


Haughty as a gnome, I had the idea to contact God. I placed a friendly greeting on a billboard in the Bible Belt, but I only got reactions from religious people. A high-quality print of the work is available here in an edition of ten.
The fishes and I wish you a merry Christmas!
Lieve relschoppers, buurtbewoners en God,
Om je voor te bereiden op maatschappelijke onrust en This Art Fair had je in augustus mooi mee kunnen doen aan This Art Gym. Pip Passchier en ik hebben veel mensen op weg geholpen met het vinden van de perfecte balans tussen lichaam en geest, tussen bokshandschoen en gouache en tussen balansbalk en penseel.
Op This Art Fair kocht jeugdidool Maxim Hartman een evenwichtig werk van me.

Groot nieuws: de Buurtplaatjes zijn zo'n succes dat het project wordt uitgebreid naar alle wijken van Schiedam! Over de Buurtplaatjes in Schiedam-Oost is hier een artikel van het Jeugdjournaal en hier een artikel van De Volkskrant. Wie niet in Schiedam woont: uw tijd komt nog wel, want er komt maatschappelijke verbinding. Schiedammers kunnen zich hier aanmelden.
Ik wil wel bescheiden zijn, maar dat is lastig als je zo succesvol bent dat er een standbeeld van je wordt opgericht. De opdracht voor een werk in de openbare ruimte kwam van RORO Buiten en ik sta dus tot oktober 2022 op de kruising van de Bergselaan en de Bieslandstraat in Rotterdam-Noord.


Op 1 oktober gaf ik bij The Meetings Show van ExCel Londen een workshop over creatieve manieren om problemen op te lossen. Het uitzicht vanaf de boot was heel mooi, want ik kon bijna de zeebodem zien.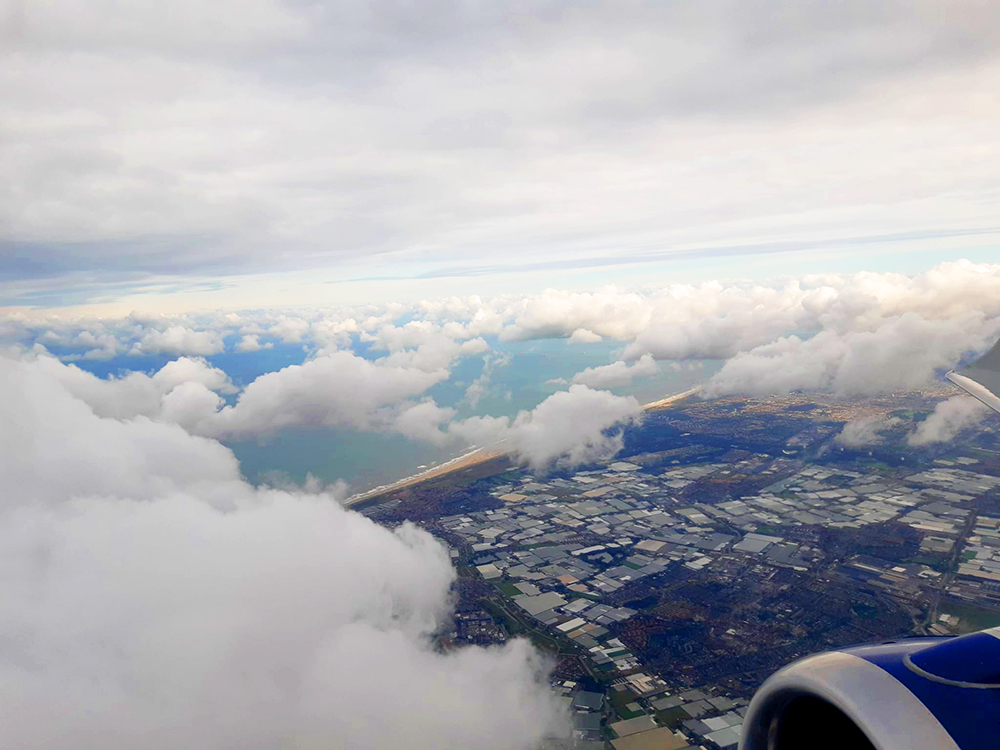 Toen dacht ik: wat gebeurt daar nou eigenlijk allemaal? Zijn de vissen gelukkig? Hebben ze genoeg woningen? Zijn ze verliefd of hebben ze ruzie? Samen met Villa Zebra maak ik een Zeebodemjournaal, en daarbij kunnen we tot 1 januari nog veel hulp gebruiken.


Afgelopen zomer bewoonde ik als Kabouter Bierblik het Vondelpark in Amsterdam. Met voorbijgangers deed ik verschillende activiteiten zoals het schilderen en beschilderen van puntmutsen. Ik heb ook heerlijk gezwommen.


Hoogmoedig als een kabouter kwam ik op het idee contact te zoeken met God. Ik plaatste een vriendelijke groet op een billboard in de bijbelgordel, maar kreeg alleen reacties van gelovigen. Een afdruk van het werk is hier beschikbaar in oplage van tien stuks.
Amen, en een fijne kerst met veel heilige kinderen.